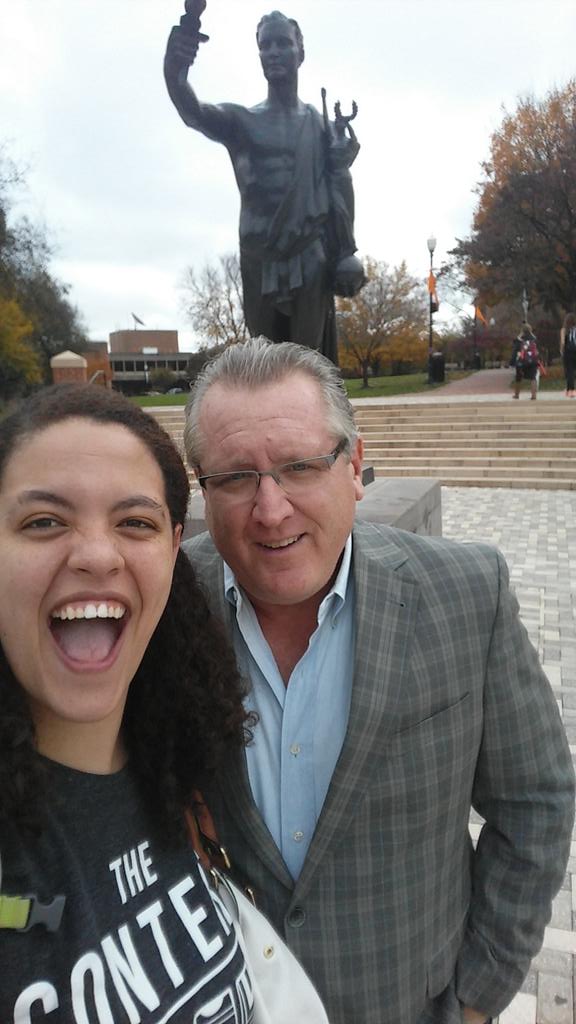 This week, my director got to see the Intern in her natural habitat. Mark was coming to speak to a class of seniors here at UTK, and was kind enough to let me tag along. I'm just a junior, so in my attempt to seem as cool as possible for the big kids – I live tweeted the whole thing!
In case you missed it, Here are some Mark's most tweetable quotes from the lecture. You can find them all on Twitter #schaefergoestoschool (or of course you could follow me at @Vivalaphoebz)
Content has zero economic value unless people see it and share it. #contentignition
People share content because they want to look relevant. #schaefergoestoschool
A Like is a wave at your content, like a pat on the head. Sharing is standing up and announcing that you believe in it. #schaefergoestoschool
The 4th Epoch will be the Epoch of Fun. #immersion #schaefergoestoschool
Who is your alpha audience? Do you know who is sharing your content? Who is advocating your brand in this crowd? #schaefergoestoschool
Are you doing everything you can to eliminate obstacles to having your content shared? #shareability #schaefergoestoschool
Coschedule is a great resource for measuring the success of your blog headlines. #markgoestoschool
Klout score is a relative measure of your ability to move content. #schaefergoestoschool
How to stand out in the crowd? Be more human  #schaefergoestoschool
Twitter is not about mentions and hashtags. There's an underlying human pulse. Its about connections #schaefergoestoschool
Don't wait for someone to pick you. Pick yourself.
(And My Personal Favorite)
12. How do you win in this world of information density? A badass strategy.  #contentcode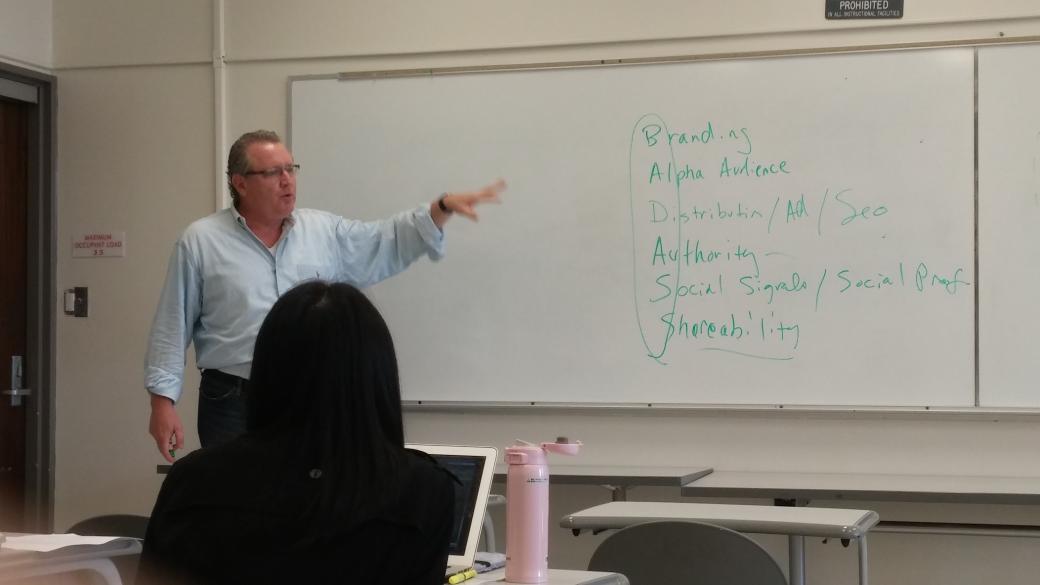 Thank you to Dr. Childers for letting me sit in on the class! It was great to meet everyone! And a special shout out to the only student in class who participated in my first attempt at a live tweet.